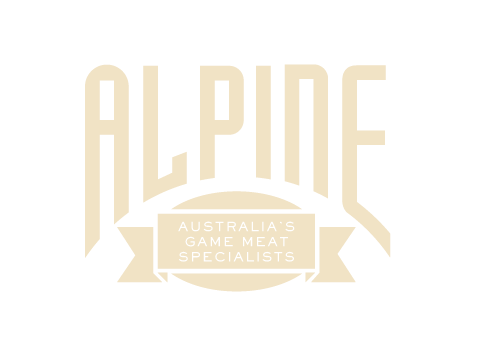 Buffalo
---
Buffalo is a similar to beef but leaner and high in protein and minerals. Buffalo generally has a fuller flavour.
---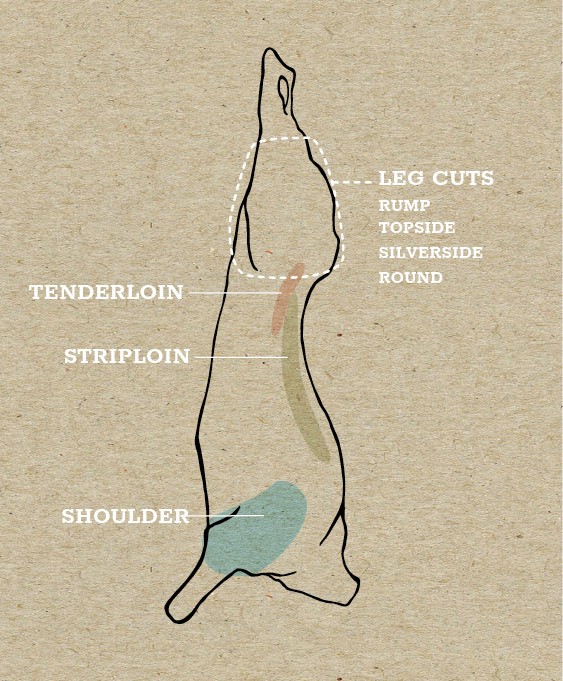 Buffalo Common Cuts
STRIPLOIN AND TENDERLOIN
Main cooking method: Ideal for pan frying or BBQ. Also suitable for roasting and stir-fries.
LEG CUTS – RUMP, TOPSIDE AND SILVERSIDE
Rump: Pan-fry, grill or roast.
Topside: Roast, casserole, curry, braise, smoke or dried
Silverside: Casserole, curry, braise, smoke or dried
Round: BBQ, roast, casserole, curry, braise, smoke or dried
.
SHOULDER OR BLADE BONELESS
Can be used for slow roasting or diced for wet dishes, casseroles and curries.
DICED
Used for wet dishes such as casseroles and curries. Sear gently then cook at low temperature for 1 hour @100C.
MINCE
Ideal for pan frying, pasta sauce and rissoles.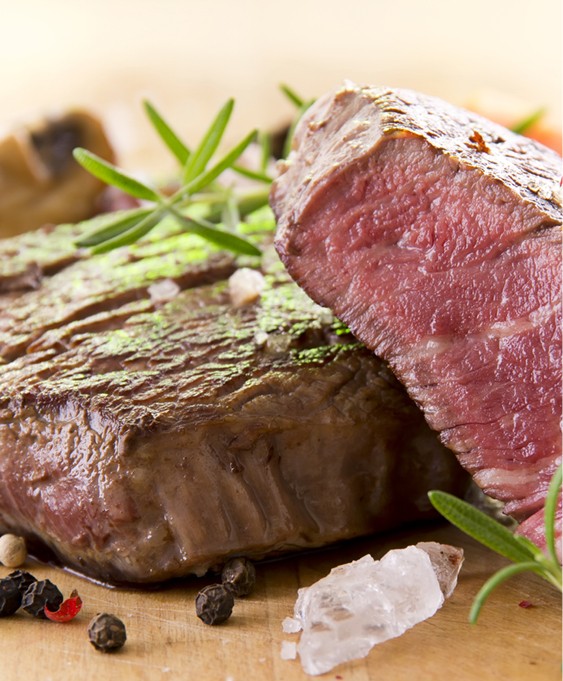 Buffalo Cooking Tips
IT'S LEAN, DON'T OVER COOK IT
Buffalo is leaner and higher in protein and iron than beef.  It is best served medium-rare.
DON'T COOK COLD
Bring the meat to room temperature before cooking it.
OIL THE MEAT NOT THE PAN
When grilling, barbecuing or pan-frying steaks, first brush each side of the meat with a little oil, before searing for one minute each side per cm thickness and then cook to rare.
 Take of the heat and rest for 5-10 minutes under foil or in a warm oven. Cooking any more than medium rare will tend to dry out the cut due to its low fat content.
ROASTING – SALT PLUS HEAT EQUALS CRISPY AND DELICIOUS
When roasting larger cuts, first sear all sides of the meat to seal in the juices. To achieve a medium-rare roast, cook at 180°C/350°F for 45 mins to one hour per kilo.
KEEP STIR FRY MOVING
Buffalo stir fry only takes a couple of minutes cooking on a high heat – just remember to keep the meat moving in the pan or wok to avoid over-cooking.
REST IT
After cooking, let your Buffalo rest, covered, for 5-10 minutes to allow the juices to evenly disperse.
Buffalo - Size & Packaging Information
---
| Buffalo | SIZE AND PACK |
| --- | --- |
| Tenderloin | Whole Per kg IW/VAC |
| Striploin | Whole Per kg IW/VAC |
| Fillet Retail | Vacuum skin pack 300-400gm/ Tray |
| Rump | Whole Per kg IW/VAC |
| Topsides | Whole Per kg IW/VAC |

| Buffalo | SIZE AND PACK |
| --- | --- |
| Rounds/Silversides | Whole Per kg IW/VAC |
| Blade / Chuck | Whole Per kg IW/VAC |
| Sausages (Check Min amount) | per kg |
| Trim | per ctn |
---